Treasaure LocationEdit
This All Tresaure Location Never Change.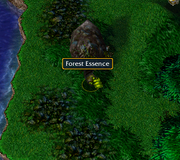 Location 1 - Guardia Forest
Treasure: Forest Essence
Location 2 - Barrens

Treasure: Barrens' Sand
Location 3 - Farm

Treasure: Carob Nut
Location 4 - Farm
Near the Boss about Quest Holy Knight
Treasure: Wild Soul
.
.
.
.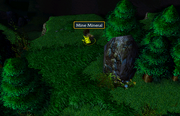 Location 5 - Northern Mountain
Treasure: Mine Mineral
Location 6 - Central Islands
Near the Quest Item "Phoenix Egg" location.
Treasure: Tropical Essence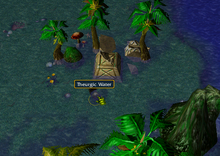 Location 7 - Naga Island
Treasure: Theurgic Water
Location 8 - Lothlorien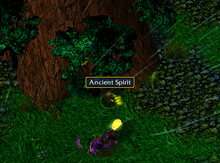 Near the Big Tree.
Near the Yukale.
Treasure: Ancient Spirit
 Location 9 - Snowy Mountains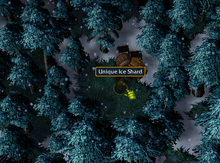 Near the Barrel and Igloo.
Treasure: Unique Ice Shard
Location 10 - Dark Dragon Marsh

Treasure: Fairy Doll (Quest Item)
Tip: Fairy Doll give to the PuPu.
Location 11 - Northern Mountain

After Complete Dimension Connections Quest, Shinra will creates a portal.
Go in the portal.
Treasure: Black Hole (Quest Item)
Tip: Black Hole use to summon Diablos.