Diablos is a Super Boss who is summoned using the Black Hole.
Stats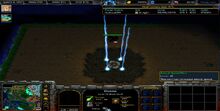 How to Summon
Diablos is not available on Very Easy difficulty.
Complete the Dimension Connections quest, then take a chocobo into the portal or use red chocobo bring you into the portal. Dig up the Black Hole by using a dead pepper on your chocobo.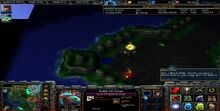 Drop the Black Hole on the Ring of Darkness (bottom right section of the map which requires a white chocobo to access).
Skills
Diablos has: Slow Lvl 10,Disable,Attack Speed Plus Lvl 10
Drops
Diablos Materia.