Battle organizers are the NPCs standing around the Cup Organizer.
Theses NPC allow you to battle with certain teams (mostly bosses). To unlock these battles you have to beat them as world-bosses and then meet them during a Cup fights. As exception, theses boss are Unique Cup's bosses: Malboro, Tonberry and Cactuar.
Composition
Edit
Theses teams's are composed by a total of 4 groups including a total of 12 teams per group, divided into 2 parts around from Organizer Cup. A beaten teams can be unlocked as fighter for the Battle Organizers.
Team Nº1 (Footman) is composed by Edit
1-Black Lord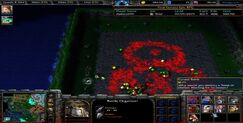 2-Death Warlock
3-Shadow Queen
4-Demonic Archer
5-Greatest Khan
6-Cursed Tomb
7-Master Necromancy
8-Ogre Patriarch
9-Treasure Hunters
10-Choco's Honor
11-Bobby Corwen
12-
Team Nº2 (Swordman) is composed by Edit
1-Tonberry
2-Cactuar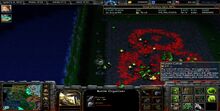 3-Malboro
4-Kings Of Green
5-Sub-Bevelle Guards
6-Traitors Of Sanubia
7-Horrendous Breath
8-Last IIIusion Masters
9-Golem heroes
10-Mutant collab
11-Deadly Karma
12-
Team Nº3 (Archer) is composed by Edit
1-Anger Of The land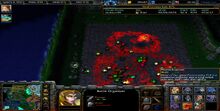 2-Tornado Zone
3-Disintegration
4-Tidal Wave
5-Brothers
6-Elune's Huntress
7-Master Engineer
8-Demon Banishers
9-Abyssal Wolves
10-Switf Lizards  
11-Bahamut's Guards
12-
Team Nº4 (Mounted Knight) is composed by Edit
1-Warring Triad
2-Demon Trio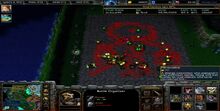 3-Ice Demon
4-King Of The underworld 
5-Grand Legend
6-Planet Protectors
7-Planeswalker
8-Strongest Eidolon
9-Der Richter
10-Northern God
11-Split Devil
12-
Theses are all the shared information by players. If anyone knows which fighter are missing, please Put them in ;)